Want to gain customers in your sleep? As your premier videographers in Perth, we can say with 100% confidence that: You can do that using video business cards!
Think of it like handing out physical business cards but without all the pesky bit about meeting people in person. Not only do you still gain the benefits of actual networking, but you also reach more people with increased efficiency.
That's putting it lightly, though.
Any video production company can tell you that if you're going to make just one video, a video business card would give you the best return on your investment. There are a lot of reasons for this, but it basically boils down to getting the response you want from the most number of people. It makes it almost too easy to get more customers.
Welcome to the future and it's all in high definition. 
Emotional Response
Think about the whole practice of giving out business cards. You're handing people a slip of paper with your information with some splashes of branding elements. 
That's it.
Unless you're given enough time to actually make your pitch, it can be difficult to get any kind of emotional response from the endeavour. Video business cards, on the other hand, give you more room to target the primal parts of your viewers' brains.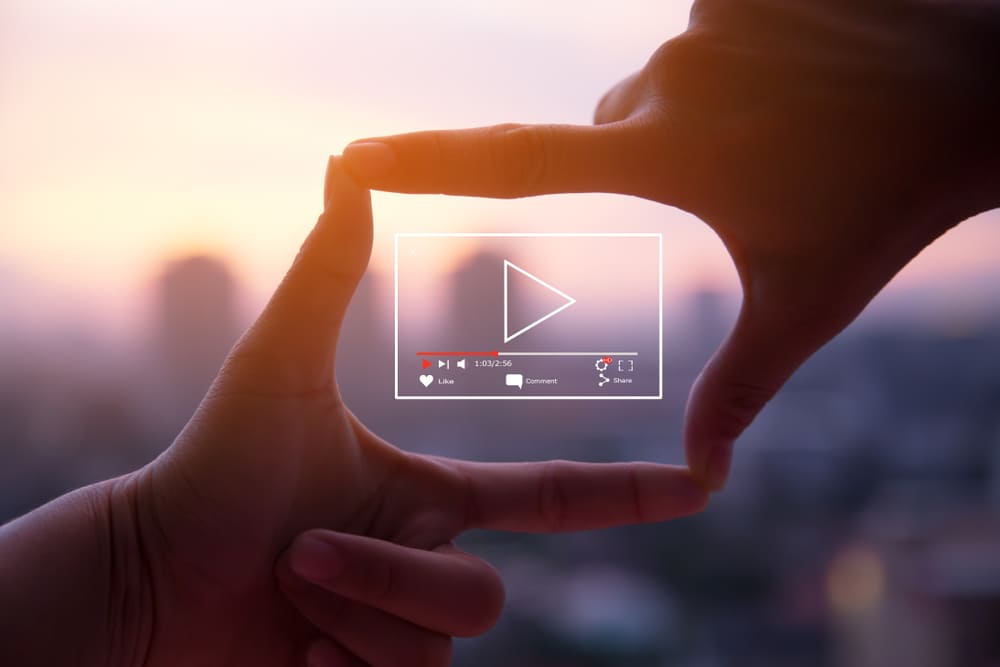 You do this using all of the aspects of the video business card, including the audio, imagery, resolution, and dialogue. A slip of paper could not possibly encapsulate the substance of your character and services better than videos could.
This is what you're trying to capture with video business cards. Customers are more willing to trust people they know. By watching how you talk and listening to what you have to offer, you have the opportunity to allow customers to get to know you better.
This then lets you build emotional ties with your viewers. The more emotionally invested they are in you, the more willing they will be to give your products or services a chance.
More Artistic Freedom
There's only so much you can do with a 3.5″ x 2.0″ piece of paper, no matter how fancy. With videos, you can be as creative as you want. Rather, you can ask the professional video production company that you hired to make your video business card as aesthetically pleasing as possible.
This gives you several avenues in terms of how you will approach customers. Remember that your video represents you. How it comes across must reflect the message you're trying to deliver.
Special effects, graphical elements, music, and even transitions can play major roles in convincing viewers to give you the time of day. Generally speaking, the higher the quality of your video business card, the more customers you attract. In this case, artistic quality is also a major factor.
Professional media services will often help you understand what kinds of creative elements your video business card needs. Your input will still be taken into consideration, though, so you don't have to worry about that. 
Improved Retention
It can be all too easy for your customers to slip your business card into their wallets and completely forget about it. On the other hand, if they just watched a spectacular video business card that really connected with them, you would be stuck in their minds.
This is the crux of the matter when making a video business card.
You want your customers to remember you. Not only you but what you have to offer and all the details that come with it. The more information your customer retains, the higher your conversion rates will rise.
This is also why it's so important to go all out in making your video business card. Every aspect of it must be considered carefully.
It can't be too long or too stuffed with details. At the same time, it should still be informative and engaging. Most importantly, you have to make your Call-to-Action count. That's what will move your audience from simple viewers to paying customers.
Bigger Consumer Pool
There's no point in even comparing physical business cards to their digital counterparts. In terms of the sheer number of people you can reach alone, there's no contest. In the case of the latter, you have the entire internet at your fingertips. 
That's billions of potential customers worldwide. If you can reach even a small fraction of that, then your business is golden.
Now, it's worth noting that target demographics and niches will still come into play. Fortunately, video business cards can give you an edge over your competitors.
They allow you to cut through the sea of noise and truly stand out. This is important because a lot of clients will not make a move without getting all the facts first. And a well-made video business card will have all of the information that customers need. Actionable information that they can immediately do something about.
It adds a certain amount of urgency to the practice of shopping around for product or service providers. Video business cards also remove the painful drudgery of digging up more details about your offers since you've already provided them.
At that point, choosing you just makes sense.
Effortless Networking
Above all else, however, video business cards make networking so effortless. You are still reaching customers even in your sleep. Then, if the clip is made well, all you have to do is open the messages that will be waiting in your inbox.
There's no need to spend thousands of hours going up to people to convince them personally to give you a chance. Granted, you might still have to do this at some point, but not to the unreasonable scale that it would have been.
Video business cards also allow you to be much more selective of who you meet in person. It will spare you from investing time and energy into meetings that might come to nothing.
You become more productive and you can spend the time you save focusing on parts of your business that truly matters.
If you're looking for a videographer in Perth to help tell the story of your business or your professional endeavour, then we could be a great fit. Ithaka Media specialises in corporate videos and promotional videos for businesses in Perth. Reach out to us to see if we can help you with your Videography.